PRICE INCREASES ON 11/28!

Social media has been the buzz word of the past two decades and I have been in the thick of it. I've run my own social media agency, had successful personal profiles and grown social media channels for some of the biggest brands. Now, I teach a four semester practicum at the University of Florida, and have taught thousands of students in hundreds of classes globally about social media and how to effectively implement it for their businesses. Additionally, I've spent the past five years at Microsoft where I ran consumer PR for the brand.It's been a busy time, for the industry and for myself, and in that time social media has become the default answer for so many business marketing and sales conundrums.
All the noise about the power of social media has blurred the point: social media is a tool. Like all tools you must learn to yield it effectively but, there have been few books or programs to help you do so strategically.
Instead, information has been chucked at you. Billions of blogs and books and social media channels have talked about how to do social media but in almost all of the conversations, experts talk about social media for its own sake.
For the purposes of this course, think of social media not as a particular platform (like Twitter or Instagram) but as a strategic process that will contribute to the success of your business. The last part of that sentence is intentional – social media is about business. Social media success is about business success.
Let me interrupt to say something controversial: You don't need social media.
Social media is a tool. It's a tool that must align to your strategic business and goals. It's a tool that should help you to amplify and drive sales. If it is not doing those things, then you don't need social media.
You don't need to waste your time on something that is not providing you with business success. You don't need to waste time liking and posting and commenting and friend-ing. You might as well not be doing anything on social media if you are going to go out there and do it without a coordinated and connected strategy. So, if you do want to do social media, if you do want to use it to increase your sales and to drive business impact, you need to figure out how to do it strategically using it as the tool it is.
This course will:
Provide you with the simplest one page tool to create your social media plan
Teach you which social media channels you should be on and why
Teach you how to think of your brand on social
Teach you how to plan a content strategy and give you a free tool to do so
Teach you how create an advertising plan
Teach you how to create an influencer plan
Show you how social media, online advertising, SEO and influencer marketing are connected, simple and easy to use to grow your business
Give you a Free copy of our social media content creation three month plan.
Certify you to run social media at other companies
Provide a pipeline of job opportunities for those interested in pursuing social media.
This course is taught by: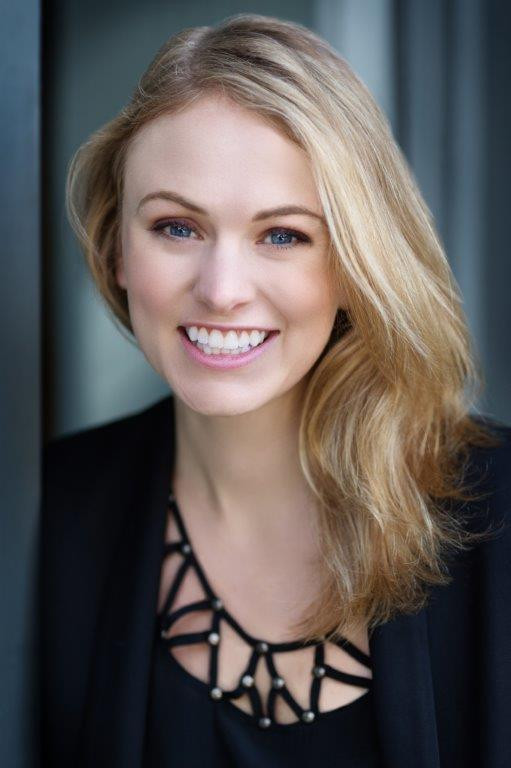 Kristina Libby teaches social media at the Masters level at the University of Florida, currently leads consumer PR for Microsoft and routinely blogs, writes and teaches about social media, communications, digital marketing and more. Previously she was a serial entrepreneur who has run her own social media and PR agency, a bath product company and a floral agency -- although not all at once. She has a book coming out in July 2016 connected with the important and fundamental approach she developed and shares in this class.
Kristina has been a top rated teacher and routinely lauded by students and employers for her fun, excited teaching style.

LinkedIn bio can be found here.

Students have the following recommendations:
"I have taken several classes in Marketing and Social Media from Kristina at General Assembly, and they were extremely informative and valuable. I found Kristina's teaching method to be very effective as she employed many interactive exercises and lively discussions. On a personal note, Kristina is a warm and approachable instructor who clearly has a passion for teaching and a sincere interest in her students. It was an absolute pleasure learning with Kristina, and I am recommending her classes to my colleagues and friends." - Sophia Lee
"It is with great pleasure I write this letter in support of Kristina Libby. I have had the opportunity to work closely with her during my time at General Assembly Seattle from January 2015 to February 2016. Kristina first started teaching workshops around Social Media once a month but quickly became our most frequent part-time instructor, teaching 2-3 workshops every month. She taught over 25 workshops in the time we worked together and covered topics including: Devising Your Social Media Strategy, Storytelling for Entrepreneurs, How to Measure Social Media ROI, and Copywriting 101.
Kristina has been a great instructor to work with. She always goes above and beyond to make sure students understand the topic she's teaching; from creating supplemental material to generating interactive exercises that students can use to practice during the class. She consistently has one of the highest Net Promoter Scores for part-time instructors. Students always have positive feedback to share about her lessons." - Ed, General Assembly Seattle
Please share any feedback related to the instructor or content to improve the quality of this class for the future. (From a recent course in Seattle)
Class was just perfect
Great communicator and easy to talk with.
Awesome instructor. Very informative.
The instructor was amazing. For someone that doesn't know where to start in social media marketing, she explained a lot and also I really appreciate the fact she came with a "tool kit" we could use. I would recommend having the slideshow printed out that way the class could take notes while she discusses.
The class content was very concrete and applicable to what I'm doing. Definitely time well spent!